One thing that's big in raiding, is many users have different strats to approach same problem. One such example I wanted to point out today.
As you can see, the Raid leader can set yell type for seeds and it applies to EVERYONE running dbm in raid. The feature allows one person to dictate the behavior universally. This is just an example of the forethought and effort that goes into making sure DBM remains feature rich but highly configurable to ensure it works for everyone.
Here is another more recent example dropdown from Socrethar: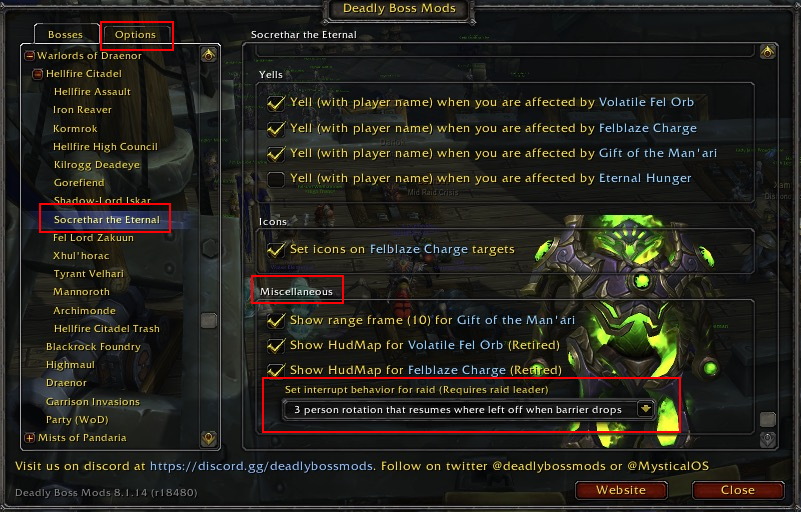 For variating strategies I want to include variable options to make mods fit your needs. If it does not work for you, tell me why, and I'll fix it. that's always my approach.
These kind of drop downs exist in many mods in fact. They aren't always raid leader knobs. Most are player knobs that let player control their own mods behavior. You should always poke around boss mod options and see what kind of features are hidden in there that you were unaware of.